About me – Marina Colombo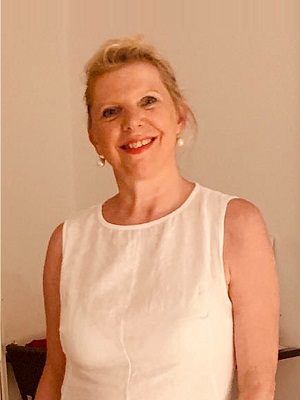 "We have two lives: the second begins when we realize we only have one' '(Confucius)
My second life begins with a ruinous car accident that changed my life, but for the better!
From my first life I brought with me knowledge of the world and effective methods of communication, interest in the human being and his well-being.
I got to know myself better and understand how to identify resources and effective solutions to regain my well-being.
The desire to share as much as possible what I learned during this long journey led me to become a life coach and to accompany you to meet your deep existential aspirations but also to support you in difficult times.
You will be accompanied with respect and empathy, with methods adapted to your specific case, from proactive coaching to creative emotional expressions of art therapy, through the approach of positive psychology and emotional intelligence.
I propose you a positive and empathetic support in line with my approach, which is mainly focused on achieving your emotional balance.
I receive you in Brussels, in the district of the European Institutions (near Roind Point Schuman). I practice in French, English and Italian.
My approach:
A method of empathetic and proactive coaching which aims to make you aware of the issues that concern you but also the resources you have ,to identify the resolution and exit ways (short therapies of 10 to 15 sessions followed with possible follow-up sessions);
The use of art therapy practices that promote creative expression linked to emotions, thoughts, sensations, needs, memories , and which is necessary to achieve and maintain a lasting emotional balance;
Body expression with the use of movement as a non-verbal medium that releases emotions, moods, feelings and thoughts.
My journey:
Thirty years of professional experience as an expert in communication in international development cooperation;
Art therapist and founder of the Art-Coaching Path Method at ESPACE44 in Brussels;
Certified Coach in Neuro Linguistic Programming (NLP) – NLP USA Company founded by Richard Bandler;
Certified mental coach – EKIS Italy;
Contemporary artist.
I can accompany you for:
Get to know you better;
Strengthen your self-confidence;
Find your place;
Get out of your limiting and negative beliefs;
Improve your communication and interaction with others;
Manage your own anxieties, emotions and stressful states;
Better manage life and professional transition;
Go through difficult moments in your life, illness, chronic pain, burn-out, separation, family difficulties.
Do you have questions ?
ps