About me – Nina Todorova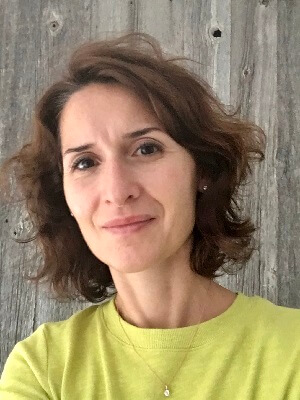 Hi, my name is Nina and I'm here to learn about you.
As a creative therapist, my goal is to partner with you in finding more balance and joy in your relationships and daily activities through conversation, walking, art, dance or writing. Whether you are dealing with something specific or seek to break the routine and rediscover your happy places in life, I can help on the way.
It's only human to have doubts, anxiety, disappointments, relationship or parenting problems. We sometimes struggle to accept difficult situations or shocking experiences. We get stuck right before a transformation. When the load becomes so heavy that the days bring only fatigue, it's time to seek out a space of trust and respect where you can safely discuss your problems and reconnect with your dreams.
My background spans education and work in four countries and languages, decades of art projects, Argentine tango DJing and personal psychoanalysis, Lacanian clinical training and creative therapy training. Central to my work is the belief that every personal story has a place. It should be honored and told. Art is an existential pillar and we will use it just like that: therapy through creativity and aesthetics.
I can't offer you a magic healing pill, but what our work can bring you is an understanding and appreciation of yourself. Before all, my focus will be on making space for you to express what doesn't show up in words. There is no universal you-formula. It's up to you to write it.
P.S. Is creative therapy only for women?
Because I hear this question often, I should like to clarify that creative therapy is for everyone. Men seldom decide to speak in therapy, yet mental health professionals know that they run 4x higher risk of alcohol & drug related problems, and depression. Stoicism and self-reliance will get any of us just that far. So here is what you can expect from working with me:
We have a conversation about the reason you need to see someone and formulate your question or evaluate your predicament.
I propose to you to talk or write about the thing that bothers you, take a walk and talk about it, analyze it and imagine how to overcome the difficulty.
We meet weekly to establish a rhythm in which you can channelise what comes to your mind in a structured way and study your situation from different angles.
We will know the last session has come when you get to the point of clarity and equilibrium, and most of all, when you have gotten rid of whatever no longer serves you or when you have learned to handle things differently.
Do you have questions ?
ps